We have all heard at this point about all the gold nuggets, dollars, and ruby's in Forrest Fenn's Treasure Chest. However, is that what we should expect to find out in the Rocky Mountains?-What's In Forrest Fenn's Treasure Chest.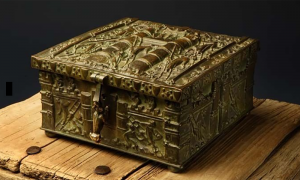 Forrest has been asked several times if the chest is still out there and how he knows for sure.  In the first few years Forrest would respond by stating he doesn't want to reveal that information and the person who finds it will be the type that can't keep it quite.
In recent years when Forrest is asked this question, he states he knows the chest is where he left it.   First we look at conventional methods that will not work in this situation based on what Fenn has told us.
Fenn checks on it- This is very unlikely as if Fenn were ever spotted in public driving to an unusual location, he would most certainly be followed.
Someone else helps Fenn check it- Again, highly unlikely.  First Fenn has stated he is the only one who knows and it would not look to good if he revealed at the end this was how he knew.  Secondly, at this point, just about anyone would retrieve the chest if they knew where it was.
It can be seen from Google Earth- 10″ x 10″ is simply to small to see on any satellite footage available.  Additionally Fenn has said it can't be seen this way.
There is a transmitter in the box- This is almost impossible due to battery life alone.  Also, this could prove ineffective as the finder could just leave it there.
Video surveillance through sometime of cellular wifi- Almost a ridiculous thought but possible.  However, the there is not cell service in many parts of the mountains and again, a power source is needed.
So how does Forrest Fenn "know" the chest is still out there.  Before we could arrive at the answer we recalled another interesting response from Fenn.  He was asked when the treasure was found, how will claims work if the chest in found on government or private land?  His response was, "what if it's not an issue."
Lastly we simply considered that Forrest is all about preserving artifacts and it didn't seem likely he would take a chest of historic value and set in the mountains.  Yes the chest is bronze but it is lined with wood.  There for it would have to be restored when found.
Put all that together and you have your answer.  The original chest, "indulgence," is not in the mountains.  Its in Fenn's vault.  Now before everyone starts calling Forrest a fraud or all of Fenn fans get upset, the hunt is just as real as ever.
Though we have been unable to find documentation of Fenn stating this himself, it is widely known and accepted Forrest made a duplicate chest.  More over, he has cask bronze half his life. So Forrest made A duplicate and hid it instead, but is the Gold in it? In a word, No.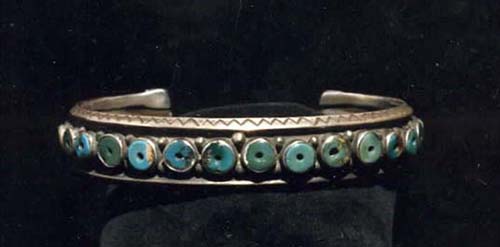 What's In Forrest Fenn's Treasure Chest
Remember how Forrest said he put a bracelet in the chest that he wants back.  He also states the bracelet is worth around $350-800 but he just wanted a part of him in the chest.  While this may be true, a bracelet with rare turquoise stones that Forrest wore for years could not be faked.
Forrest has been in the art business for years and has likely seen the best forgery's there are.  A great forger could make an exact replica of the actual duplicate.
So how does Forrest know the chest has not been found?  Because the successful searcher will find the duplicate and the only object in it will be Fenn's bracelet along with some instructions perhaps.
As many blogs have now ruled out national parks and private land, this may need to be looked at again.  The claim could only be what the object is worth being around $1500.  What it can be exchanged for is irrelevant and can not be claimed.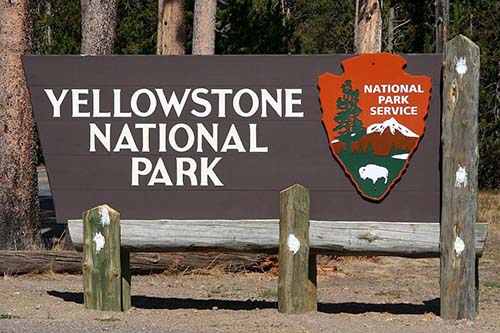 What's In Forrest Fenn's Treasure Chest
Happy Hunting!
What's In Forrest Fenn's Treasure Chest