June 21, 2017
The Flor Do Mar 2.6 Billion Dollar Treasure
The Flor do Mar Shipwreck is considered to be the Holy Grail of sunken treasure boats and the ultimate prize for Treasure hunters.  Since her loss in 1512, there has been countless efforts to locate her remains and salvage the treasure of the seas. Yet 500 years later, there has been no additional clues as to her whereabouts.
The Flor do Mar means "Flower of the Sea'.  She was a Port guess ship built in Lisbon in 1502.  Weighing in at 400 tons, The Flor Do Mar set out on her maiden voyage under the command of Estavao de Gama.  On her voyage to India in 1505, the Flor do Mar was beached rounding the Cape and sent to Mozambique for repairs.
She them participated in conquests of Ormuz and Goa before she was lost in a horrific storm off the Northern coast of Sumatra.  At the time, she was loaded with Alfonso de Albuquerque and the spoils of Malacca.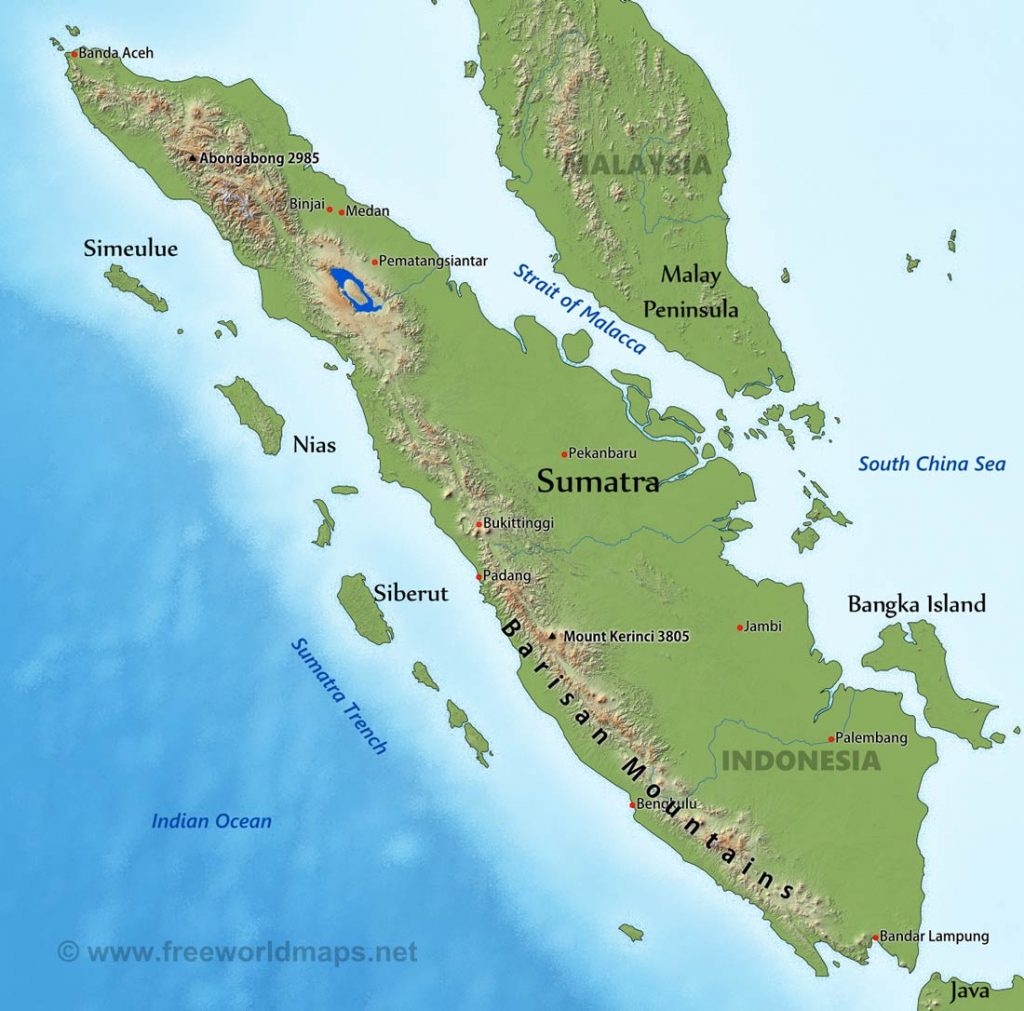 Courtesy of Free World Maps
Witness Reports:
There are several different witness reports describing what happened to the Flor do Mar.  Some accounts state the ship sank in 20 feet of water leaving her contents to be taken by locals.  Others state she sank with all 400 crew members aboard to the sea bottoms.
Recent Salvage attempts:
President Soeharto supposedly spent 20 millions U.S. Dollars in an attempt to locate the Flor do Mar though Unsuccessful.
In March 1992, the front page of Skin Diver Magazine announced " 80 Billion Dollar Treasure Found" but nothing ever came of it.
The latest known attempt was done in 1990 by the South East Asia Salvage company.  Their search was based on clues the ship was lost on a reef off the coast of Sumatra.  However, the company was dissolved in 1992 reportedly finding nothing.
The where about of the Flor do Mar remain a mystery and all clues of evidence have been handed down over 500 years.  This leaves a lot of room for misguided information.  The Flor do Mar has been the center of many treasure hunt scams with promises of unmatched fortune.
What we do know about the Flor do Mar is the ship itself would likely be gone after find hundred years making the treasure even tougher to find.  But as long as it is out there, there will always be searchers looking for her.
Search Rating: D
Reward Rating: A
Chance Treasure Exist's: B